Post Secondary & Scholarship Parent/Student Info Night
POST-SECONDARY AND SCHOLARSHIP
PARENT/STUDENT INFO NIGHT
 On Tuesday October 11th at 6:30 pm in the ABJ E-Campus (located at the back of the Library) the Counsellors will be hosting an Information Session for parents and students to help walk you through the process of applying for post-secondary.  The evening is designed to help walk you negotiate the sometimes confusing process of post-secondary planning and application.  
 Topics for the evening:
Introduce you to effective career planning tools
Take you through the ins and outs of the online application process.
Answer any questions you may have or troubleshoot any areas of concern.
Address timelines; what to expect and what will happen after you submit your application.  
Speak to the Scholarship application process and how to fund post-secondary   
 For parents of grade 11 students this offers great planning and preparatory research and for those parents of grade 12 students is a hands-on session who want help through the actual application process.   
 We look forward to seeing you at Info Night!
Sara Glass and Bev Miskiw-Chetek
Post Secondary Funding Information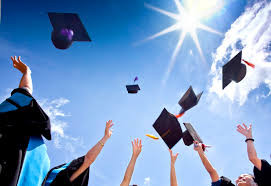 Funding for postsecondary education can be a very daunting task. In your search for scholarships, bursaries or/and student loans, may we suggest that you look at the following websites:
Scholarships Canada
http://www.scholarshipscanada.com/
A.L.I.S. Student Financial Assistance
http://www.alis.gov.ab.ca/learning/fa/studentloans.asp
A.L.I.S. Alberta Scholarship Programs
http://www.alis.gov.ab.ca/scholarships/
CanLearn Information
http://www.canlearn.ca/en/parent/pay/school/index.shtml
CanLearn Student Awards.Com Information
 http://www.studentawards.com/canlearn/
Learning Clicks
http://www.learningclicks.ca/
Excellence Awards Millennium Scholarships
http://www.excellenceaward.ca/
University of Alberta Scholarships and Awards
http://www.registrar.ualberta.ca/ro.cfm?id=2
 Make sure that you check out the SCHOLARSHIPS board in the Student Services area.  Additionally, students or parents who want more information can speak to Mrs. Bev Miskiw-Chetek and Mrs. Sara Glass for more information.