Post Secondary and Scholarships
CAREER INVESTIGATION TOOLS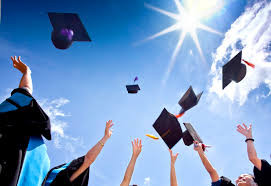 The following programs are to help you in furthering your post-secondary planning and application process.
myBlueprint
This program is a computerized program available to Archbishop Jordan High School students that follows a comprehensive education and career planning process to meet the learning needs, interests and aspirations of all students. To access the program, your username and password will be the same as it is for you to log in to the ABJ Network.
Go to myblueprint.ca You will be prompted to log in.
This is an incredible resource to aid in your post-secondary planning, whatever that might look like for you.
Please note that the credit count on myBlueprint is not accurate. For a true count of your completed credits you will need to access your Detailed Academic Report through your myPass account.
ALIS
ALIS (The Alberta Learning Information System) is a provincial online source for career, learning and employment information.
Go to alis.alberta.ca
Students can click on "I am still in High School" where students can then explore content on "Plan Your Career", "Explore Education and Training", "CAREERinsite", or "OCCInfo", all of which are incredible resources that holistically support students as they plan for after high school.   
POST-SECONDARY
Applications for post-secondary institutions open for students on October 1st of their Grade 12 year.  It means that you will largely be applying to post-secondary with your Grade 11 final marks, so it makes planning ahead for post-secondary crucial for you prior to your Grade 12 year to ensure that you will have all the courses you require for your individual post-secondary plans!  If you wanted to connect one on one with a counsellor to discuss what academic prerequisites are required for your most desired programs or schools we are always here to help and advise as we have the most up to date information at our disposal! 
SCHOLARSHIP SEARCH GUIDE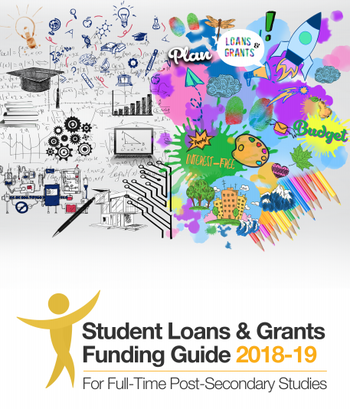 Funding for post-secondary education can be a very daunting task.  There are things to consider before you apply – like what education and living costs will be, what you can contribute, what your scholarship/bursary potential is with respect to your academics, social involvements, extra-curriculars, volunteerism, pursuit of apprenticeships, to name only a few… To start your search, we would encourage you to look through this Student Loans & Grants Funding Guide for Full-Time Post-Secondary studies.  It answers all of the questions you may have about Loan and Grant details, quick tips for applying, how to maintain interest Free Status to name only a few. 
GREAT SCHOLARSHIP WEBSITES
ABJ AWARDS
We are fortunate as a school to be able to support many of our students as they further their education while honouring the time you have spent here at Archbishop Jordan.  In the spring, each grade 12 student will be emailed our in-house ABJ Awards Application Form to your school email account.  This form provides students with the opportunity to apply for many scholarships recognizing great achievements in the areas of academics, religious connection, volunteerism in the school and greater community, and in the areas of fine arts and career and technology studies.  Thousands of dollars are awarded during our Awards Ceremony held at the end of October, giving you Graduates the opportunity to come together again and celebrate your many incredible achievements. 
For more information about scholarships or planning your Post-Secondary, please don't hesitate to contact Mrs. Glass or Miss St. Amand directly to book an appointment that works best for you.
 For most up to date information for post-secondary information, scholarships and otherwise, follow along on Instagram @ABJCounsellors