Post Secondary Funding Information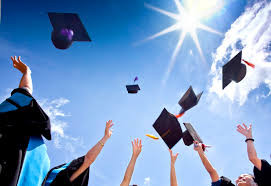 Funding for postsecondary education can be a very daunting task. In your search for scholarships, bursaries or/and student loans, may we suggest that you look at the following websites:
Scholarships Canada
http://www.scholarshipscanada.com/
A.L.I.S. Student Financial Assistance
http://www.alis.gov.ab.ca/learning/fa/studentloans.asp
A.L.I.S. Alberta Scholarship Programs
http://www.alis.gov.ab.ca/scholarships/
CanLearn Information
http://www.canlearn.ca/en/parent/pay/school/index.shtml
Learning Clicks
http://www.learningclicks.ca/
Excellence Awards Millennium Scholarships
http://www.excellenceaward.ca/
University of Alberta Scholarships and Awards
http://www.registrar.ualberta.ca/ro.cfm?id=2
 Make sure that you check out the SCHOLARSHIPS board in the Student Services area.  Additionally, students or parents who want more information can speak to Mrs. Bev Miskiw-Chetek and Mrs. Sara Glass for more information.