Grad Information
May 13 Grad Update
Hello Grads and Parent(s)/Guardian(s):
Please find the latest graduation information provided below. 
Any Grads who have missed picking up their Grad packages can do so in the front office next week. Please note that tickets will be distributed once they have all been organized. More details to follow next week on how and where to pick them up!
Thank you to everyone who took the time to pick up your items this week!
What does my grad fee cover?
Grad Fee Package of $110.00 (GST of $5.24 included):
- Sitting Fee for Grad Picture $30 (The sitting fee is to be deducted from the grad's photo order from ICON)
- Purchase of Grad Gown/Stole  $30
- Purchase of Grad Cap/Tassel  $10
- Grad Mug  $10
- Diploma Cover and Insert  $20
- 2 Ceremony Tickets for Mom/Dad  $10
- 1 Official Ceremony Photo  n/c
- Copy of Grad Composite  n/c
- Carnation at the Grad Mass  n/c
This must be paid before Grad photos are taken.  It is a "package deal" as we order early in the school year.  If for some reason, ABJ is unable to host the cap and gown ceremony, the only part that will be refunded is the 2 Ceremony Tickets for Mom/Dad-$10. 
High School Valedictorian Criteria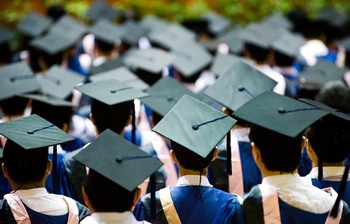 Grad Class of 2022
 The Archbishop Jordan Catholic High School Valedictorian shall be the student with the highest overall academic standing in his/her graduating year.
 Criteria
First consideration is the student must have been registered in Archbishop Jordan Catholic High School, as full-time student (as per Alberta Education) for at least 2 years,  and is in good standing as a student who is compliant with school expectations.
 Secondly, the student has achieved a minimum 85% in Religion 35.
 Thirdly, In Grade 12, the student's overall average for the following courses will be used to calculate the highest overall average (calculated to 0.1):
English 30 -1 / French Language Arts 30-1
Social Studies 30-1 / Etudes sociales 30-1
Math 30-1 / Math 30-2
One of: Biology 30, Chemistry 30, Physics 30 or Science 30
 Marks will be calculated as of April 22, 2022 and the successful candidate will be notified no later than May 2, 2022.
Grad Photos
ABJ Grad Wear 2022 Information-Spring Order - THIS ORDER IS CLOSED
The Order Form is found on the parent portal in PowerSchool, under "Fees", along with pricing information.  The ordering deadline is April 14/22.
Grad rings and other things
Stop by the office for a catalogue, or shop online at www.jostens.com
Grad 2022
Grad Information Video
Due to the inability to gather in person for a parent meeting, this year's grad advisors elected to instead put an informational video together. There will be a Grad Information Video released on Thursday, October 26 at 6:00 pm. The link will be sent to grade 12 student and parent/guardian emails. The video will include information relating to fees, grad photos, grad committee plans, and ceremonies. There will also be an opportunity provided for parent(s)/guardian(s) to ask questions and a grad FAQ will be developed.