Grad Information
Grad 2019 Information
Grads tickets go on sale April 29 - May 3.  All school fees must be paid in full prior to purchasing grad tickets.  You can check on your PowerSchool parent account or at the office if you are unsure. 
Grads, this week is your next opportunity to show progress towards being added to the updated Grad List which will be posted on April 12 on the bulletin board by the Student Services Offices.  Please provide Ms. Miskiw-Chetek or Mrs. Glass with progress reports from your online Religion courses, or other missing prerequisite courses. (You must have ⅔ of the course complete to be added). The final Grad list will be posted April 26.
French Grad 2019
French Grad:  Sat, June 1, 2019  
Time: doors opening at 5 pm with 6 pm dinner and program to follow. 
Location:  ABJ
ABJ 2019 Grad Newsletter & Ceremony/Banquet Information
GRAD NEWSLETTER # 1 - September 2018
GRAD NEWSLETTER # 2 - Oct/Nov, 2018
Grad Newsletter March, April 2019
Grad Ceremony Banquet Information
Grad Blessing at ABJ - Friday, MAY 24, 2019
Grad Mass – Saturday,  MAY 25,  2019        
Grad Ceremonies – Sunday, MAY 26, 2019                                                  
Ceremony Tickets – each Grad will receive 2  tickets (already calculated in Grad fee). The Grad will NOT need a ticket for the CEREMONIES.  Extras can be purchased  for $5.00 each.  (No limit)
            
Banquet Tickets-  Grad can buy unlimited tickets  - 10 people max per table.  
2 grads can share a table of 10 –  example: one needs 6 tickets, the other 4, or 7/3, 5/5  etc.
 If there are empty seats at a table, they will be filled with other grads, so find a  grad you want to share with.
              
A BANQUET TICKET MUST BE PURCHASED for the graduating student!
High School Valedictorian Criteria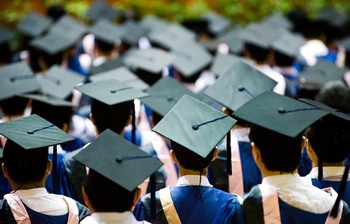 Grad Class of 2019
 The Archbishop Jordan Catholic High School Valedictorian shall be the student with the highest overall academic standing in his/her graduating year.
 Criteria
First consideration is the student must have been registered in Archbishop Jordan Catholic High School, as full-time student (as per Alberta Education) for at least 2 years,  and is in good standing as a student who is compliant with school expectations.
 Secondly, the student has achieved a minimum 85% in Religion 35.
 Thirdly, In Grade 12, the student's overall average for the following courses will be used to calculate the highest overall average (calculated to 0.1):
English 30 -1 / French Language Arts 30-1
Social Studies 30-1 / Etudes sociales 30-1
Math 30-1 / Math 30-2
One of: Biology 30, Chemistry 30, Physics 30 or Science 30
 Marks will be calculated as of April 26, 2019 and the successful candidate will be notified no later than May 1, 2019.