Grad Information
Graduation Update
May 4, 2020 
Re: Graduation Update
Dear Grads and Parent(s)/Guardian(s):
As you are aware, the graduation ceremonies originally scheduled for May 2020 have been cancelled due to COVID-19. However, ABJ is committed to still honouring our Grads of 2020 in a special and
meaningful way to celebrate our grade 12 students' hard-earned accomplishments. The grad advisors
and student committee have been working hard to create a new plan moving forward as follows.
➢ Grad Mass to be streamed live from OLPH Parish with Father Jim on Thursday, June 25 at 11 a.m.
➢ Grad Commencement Video debut on Thursday, June 25 at 1:00 p.m.
The video will consist of dignitary speeches, toasts, and the valedictorian speech as well as a
compilation of student videos.
Note: There will be further information regarding videos in a couple of weeks once caps,
tassels, and grad certificates are received and distributed.
➢ Banquet and Dance booked at the Edmonton Convention Centre for Thursday, February 18, 2021
(during Reading Week)
The committee wanted to ensure a date less likely to be cancelled due to COVID-19. Our hope is
that students and families are able to come together once again in recognition of our grads. The
event will include a short recap of the events from June as well.
Graduation is a cherished ABJ event that brings students, families, and staff together in joyful
celebration and so we hope that you can save the dates and partake in the various ceremonies
scheduled for the grads of 2020!
Sincerely,
ABJ Grad Advisors- Marge Hallonquist, Janelle Millious, Shelly Tyrkalo, Ruth Tymko
Grad Rings/Jewelery
Important Dates for Grad 2020
Grad 2020  Dates
Friday, May 29 –  Blessing Ceremony at ABJ
Friday, May 29 –  Grad Mass at OLPH Church - 7 pm
Sunday, May 31 – Ceremonies, Banquet, Dance–Edmonton Conference
                               Centre (SHAW)
$110 Grad Fee must be paid prior to booking a sitting. $30 sitting fee is included in the grad fee, which can be deducted from your Icon photo order.
High School Valedictorian Criteria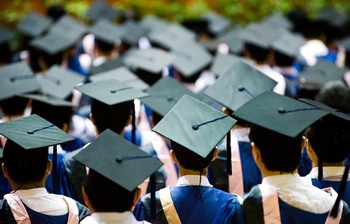 Grad Class of 2020
 The Archbishop Jordan Catholic High School Valedictorian shall be the student with the highest overall academic standing in his/her graduating year.
 Criteria
First consideration is the student must have been registered in Archbishop Jordan Catholic High School, as full-time student (as per Alberta Education) for at least 2 years,  and is in good standing as a student who is compliant with school expectations.
 Secondly, the student has achieved a minimum 85% in Religion 35.
 Thirdly, In Grade 12, the student's overall average for the following courses will be used to calculate the highest overall average (calculated to 0.1):
English 30 -1 / French Language Arts 30-1
Social Studies 30-1 / Etudes sociales 30-1
Math 30-1 / Math 30-2
One of: Biology 30, Chemistry 30, Physics 30 or Science 30
 Marks will be calculated as of April XX, 2020 and the successful candidate will be notified no later than May X, 20XX.