Grad Information
Grad 2021 photo
Now it is time to book your grad pictures!!
Monday Nov 9
Tuesday Nov 10
Thursday Nov 12
Friday Nov 13
These will be at ABJ in the small gym with 4 photographers!  So when you book, you can check camera #1, camera #2, camera #3, or camera #4  (especially if you want to come the same time as a couple of your friends).
If you haven't paid grad fees yet, you may be bumped out of your booked spot . . .so don't forget to pay your fees before booking.
Here is the link.
Save the Date!!! Grad 2021 - Sunday, May 30, 2021
Plan on a full day of ceremonies, banquet, and dance.
What does my grad fee cover?
Grad Fee Package of $110.00 (GST of $5.24 included):
- Sitting Fee for Grad Picture $30 (The sitting fee is to be deducted from the grad's photo order from ICON)
- Purchase of Grad Gown/Stole  $30
- Purchase of Grad Cap/Tassel  $10
- Grad Mug  $10
- Diploma Cover and Insert  $20
- 2 Ceremony Tickets for Mom/Dad  $10
- 1 Official Ceremony Photo  n/c
- Copy of Grad Composite  n/c
- Carnation at the Grad Mass  n/c
This must be paid before Grad photos are taken.  It is a "package deal" as we order early in the school year.  If for some reason, ABJ is unable to host the cap and gown ceremony, the only part that will be refunded is the 2 Ceremony Tickets for Mom/Dad-$10. 
News
Check Grade 12 Google Classroom for information regarding :
Voting on the 2021 Grad theme
Google Sheets where you can add your height and weight for Grad Gowns
Add your name as you would like it to appear on the grad diploma insert
Grad Photos
November 9, 10, 12 & 13 from 8 - 3 pm.  4 cameras will be set up in the Small Gym.  Please arrive on time to fill out forms before your photos.  Please ensure the $110 Grad Fee is paid, as it includes the $30 sitting fee, which can be deducted from your Icon order when placed.  Bookings may be cancelled if the fee is not paid.
https://www.schoolinterviews.ca/code?code=996v2
Event Code 996v2
Grad Apparel 2021
Grad apparel is now available to order online, but only until October 26th.  This can only be ordered through the parent account on PowerSchool.
In "Fees", under the student name, at the bottom of the page, is where to find the order form.  Please check off the item(s) you would like to order, choose the size and colour, and if you want, choose the optional logo as indicated.  You can view all of the clothing options and the sizing charts on the order form as well.  Click on "Add to Cart" and make payment to complete your Grad order. 
High School Valedictorian Criteria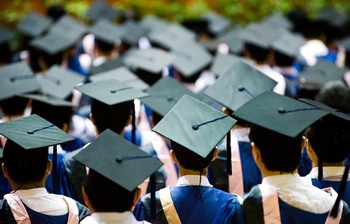 Grad Class of 2021
 The Archbishop Jordan Catholic High School Valedictorian shall be the student with the highest overall academic standing in his/her graduating year.
 Criteria
First consideration is the student must have been registered in Archbishop Jordan Catholic High School, as full-time student (as per Alberta Education) for at least 2 years,  and is in good standing as a student who is compliant with school expectations.
 Secondly, the student has achieved a minimum 85% in Religion 35.
 Thirdly, In Grade 12, the student's overall average for the following courses will be used to calculate the highest overall average (calculated to 0.1):
English 30 -1 / French Language Arts 30-1
Social Studies 30-1 / Etudes sociales 30-1
Math 30-1 / Math 30-2
One of: Biology 30, Chemistry 30, Physics 30 or Science 30
 Marks will be calculated as of April XX, 2021 and the successful candidate will be notified no later than May X, 2021.