GRAD PICTURES - RETAKES
https://www.schoolinterviews.ca/code?code=kstsm
Grad 2019  INFO - GRAD PICTURE RETAKES, FRIENDSHIP PHOTOS
Grads - make sure you have paid your $110 grad fees in PowerSchool before you book a photo appointment for first time photos.  If you are doing retakes, you do not have to pay the $30 sitting fee again, unless you order from both sittings.
DATES during the day:
ABJ STAFF ROOM – GRAD PICTURE RETAKES
PHOTOGRAPHER #1 - MON DEC 3: 12 – 3 PM,  TUES DEC 4: 8:40 AM– 3 PM
ABJ UPPER COMMON ROOM – FRIENDSHIP PHOTOS (There will be a $5 sitting fee for each group member, please pay the photographer)
PHOTOGRAPHER #2  -  TUES DEC 4: 10:00 AM – 2:00 PM
ABJ Times set up for grad...Event Code is kstsm on schoolinterviews.ca (see link above, all lower case)
GRADS
If you have not yet booked your grad photos and cannot attend during these 2 days, there will still be times available at ICON Studio.
Icon has dates going all through the year at the studio and you can book into any of them. Follow these instructions:
Go to www.iconexp.com
Click Book Now
Select Icon Studio Portraits from the event
Select ABJ grad portraits from the service menu
Select a time from the available dates.
French Grad 2019
French Grad:  Sat, June 1, 2019  
Time: doors opening at 5 pm with 6 pm dinner and program to follow. 
Location:  ABJ
ABJ 2019 Grad Newsletter & Ceremony/Banquet Information
GRAD NEWSLETTER # 1 - September 2018
GRAD NEWSLETTER # 2 - Oct/Nov, 2018
Grad Newsletter March, April 2019
Grad Ceremony Banquet Information
Grad Blessing at ABJ - Friday, MAY 24, 2019
Grad Mass – Saturday,  MAY 25,  2019        
Grad Ceremonies – Sunday, MAY 26, 2019                                                    
Ceremony Tickets – each Grad will receive 2  tickets (already calculated in Grad fee). The Grad will NOT need a ticket for the CEREMONIES.  Extras can be purchased  for $5.00 each.  (No limit)
            
Banquet Tickets-  Grad can buy unlimited tickets  - 10 people max per table.  
2 grads can share a table of 10 –  example: one needs 6 tickets, the other 4, or 7/3, 5/5  etc.
 If there are empty seats at a table, they will be filled with other grads, so find a  grad you want to share with.
              
A BANQUET TICKET MUST BE PURCHASED for the graduating student!
High School Valedictorian Criteria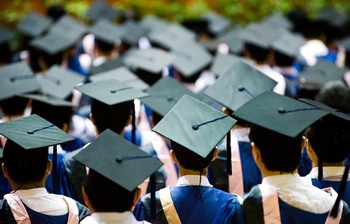 Grad Class of 2019
 The Archbishop Jordan Catholic High School Valedictorian shall be the student with the highest overall academic standing in his/her graduating year.
 Criteria
First consideration is the student must have been registered in Archbishop Jordan Catholic High School, as full-time student (as per Alberta Education) for at least 2 years,  and is in good standing as a student who is compliant with school expectations.
 Secondly, the student has achieved a minimum 85% in Religion 35.
 Thirdly, In Grade 12, the student's overall average for the following courses will be used to calculate the highest overall average (calculated to 0.1):
English 30 -1 / French Language Arts 30-1
Social Studies 30-1 / Etudes sociales 30-1
Math 30-1 / Math 30-2
One of: Biology 30, Chemistry 30, Physics 30 or Science 30
 Marks will be calculated as of April 26, 2019 and the successful candidate will be notified no later than May 1, 2019.