About Us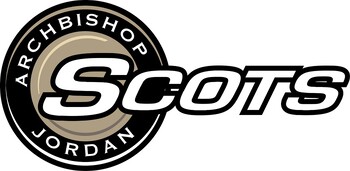 Archbishop Jordan Catholic High School (ABJ) resides within the family of Elk Island Catholic Schools (EICS) and is part of Alberta's publicly-funded education system. ABJ is a state-of-the-art facility, providing 21st century, quality Catholic education for students in Grades 9 - 12. We strive to support the intellectual, cultural, physical, social, emotional and spiritual growth of each person. Our school promotes a faith-filled, safe and caring environment reflecting vibrant student leadership. Known for its strong academic tradition, 

ABJ offers a wide variety of programs, including CTS, a healthy sports program, drama, art and a choral music component.  As a valued member of the ABJ family, students will be challenged and engaged by a rewarding high school experience, preparing them for success in the future.
Welcome to Archbishop Jordan Catholic High School.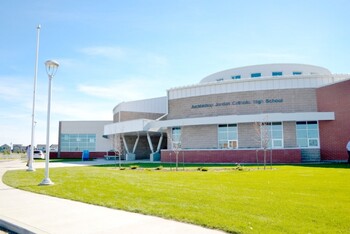 Welcome to our new state of the art facility offering leading-edge programs for all students. We are confident you will find many inspirational programs that will prepare you for the world beyond the doors of A.B.J..  At Archbishop Jordan you are a valued member of our family and we want to ensure you have an enjoyable and successful high school experience. As a vibrant active school community, you will be a member of a school with a proud tradition of excellence and pride in being a Scot.