ABJ OPEN HOUSE - Wednesday Feb 28
ABJ Curling Wins Zones!
Congratulations to Joel M, J'lyn R, Tyler B and Maria S for winning the mixed zones championship this morning.  They now proceed to provincials!  Thank you Mr. Perozak for doing such a great job with this group!  Way to go ABJ!
ABJ Grade 9 Badminton Tryout Information
Grade 9 boys & girls badminton tryouts are February 27 and 28, 3:30pm – 5:30pm in the large gym.  Please show up with gym clothes and proper footwear.  If you require further information, contact Mr. Lakeman gregl@eics.ab.ca   Interested students need to sign up before tryouts with either Mr. Lakeman or Mrs. Tymko in the general office.
Looking forward to seeing you there!
ABJ Week of February 19
A reminder to all that the ABJ Open House will take place on February 28th.  Details to follow!
ABJ Rugby Season Begins!
Vote for ABJ's Keltie Monaghan!
One of our students, Keltie Monaghan got some good news today. For the second year in row, she has earned an entry into CBC Music's Searchlight song competition.
Round 1 of voting begins today until Feb 28th.  This year her song that was chosen is "Everything I Haven't Said". It is in Folk, Edmonton and Northern Alberta.
You can click on the link below to vote for Keltie.
http://www.cbcmusic.ca/searchlight/entries/1/0/0/24/keltie
One vote per day until Feb 28, when round 1 closes.
Also, here is her CBC music profile: http://artists.cbcmusic.ca/artist/66605
ABJ One to One Parent/Student Technology Use Information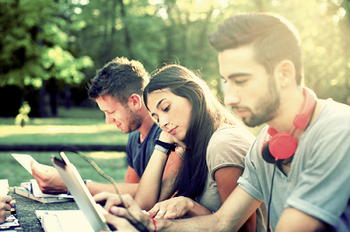 EICS announces One to One Technology Initiative Sherwood Park, AB – As part of Elk Island Catholic School Division's (EICS) priority of creating Quality Learning Environments in all of its classrooms, EICS is announcing our One to One Technology Initiative for the 2016-17 school year. As part of the initiative, students from Grades 4-12 will be invited to bring their own technology for use in their learning experience. EICS is championing this initiative with the ultimate goal of supporting and engaging all students to achieve success in a 21st Century learning environment.
 One to One Slideshow Information
One To One Poster Final Draft (1)
Staples One to One Information
How Parents can Report Absences on the Safe Arrival APP
Archbishop Jordan piloted a new way for parents to report absences using 'Safe Arrival' software.  You can access through the APP for mobile devices, phone access, or web site.  Please click on the link for more detailed information.
Report your child absent
If your child is going to be absent, notify the school by:
Safe Arrival portal login :Safe Arrival portal login
Call the parent toll free number: 1-877-246-9970
Report the absence through the smartphone mobile App: safearrival
If you require assistance or need username/password, please contact the school.
Follow the ABJ Blog To Have School Info Sent To Your E-Mail

To follow the ABJ Blog, click below.  Click 'Follow' and school information will be sent directly to your E-Mail address.
Division News