ABJ Week of September 18
ABJ Terry Fox Run Sept 22!
Yes it's that time of year again and ABJ is proud to be running our annual Terry Fox Run on Friday, September 22.  There will be a brief assembly in the large gym at 9:00am and then the run begins at approx. 9:30am.  In 2014 we raised $1900, in 2015 we raised $3400, and in 2016 we raised $5400 thanks to our generous school community.  Our goal this year is to top $6000 and have a great time doing it.  You can donate by using the link below or you can send cash or cheque to the school.  Cheques can be made out to the Terry Fox Foundation.  Students are to bring donations to their block 1 day 2 teachers.  Check out the link below and thank you again for your support of this great cause!
Information will be distributed to all classes for donations and pledges.  An easy way to show your generosity is to visit our Terry Fox fundraising link at http://www.terryfox.ca/ArchbishopJordanHigh where you can donate online.
We also encourage anyone from our school community to join us on September 22.  Our route will be added to this page once we have it finalized.
Thank you from the Archbishop Jordan Terry Fox Team!
Mrs. Parker
Mrs. Ciezki
Mr. Lakeman
ABJ First Week Back Information for 2017-2018
For those families that missed our registration days, ID pictures will be taken on the morning of Thursday, August 31st.  Leased chromebooks can be picked up in the library starting on Wednesday, August 30th.  Bus passes will be available beginning Wednesday, August 30th during the lunch break and after school only.  Timetables not picked up during registration days can be access through Powerschool at the office beginning Monday, August 28 after 1:00pm and on Tuesday, August 29 after 1:00pm.
ABJ One to One Parent/Student Technology Use Information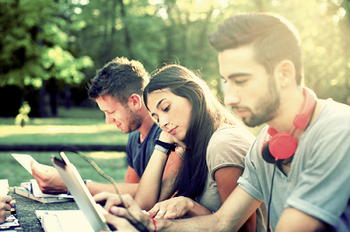 EICS announces One to One Technology Initiative Sherwood Park, AB – As part of Elk Island Catholic School Division's (EICS) priority of creating Quality Learning Environments in all of its classrooms, EICS is announcing our One to One Technology Initiative for the 2016-17 school year. As part of the initiative, students from Grades 4-12 will be invited to bring their own technology for use in their learning experience. EICS is championing this initiative with the ultimate goal of supporting and engaging all students to achieve success in a 21st Century learning environment.
 One to One Slideshow Information
One To One Poster Final Draft (1)
Staples One to One Information
How Parents can Report Absences on the Safe Arrival APP
Archbishop Jordan piloted a new way for parents to report absences using 'Safe Arrival' software.  You can access through the APP for mobile devices, phone access, or web site.  Please click on the link for more detailed information.
Report your child absent
If your child is going to be absent, notify the school by:
Safe Arrival portal login :Safe Arrival portal login
Call the parent toll free number: 1-877-246-9970
Report the absence through the smartphone mobile App: safearrival
If you require assistance or need username/password, please contact the school.
Follow the ABJ Blog To Have School Info Sent To Your E-Mail

To follow the ABJ Blog, click below.  Click 'Follow' and school information will be sent directly to your E-Mail address.